From Everest summiteers to cutting-edge explorers to Olympic medalists, our athlete ambassadors are at the top of their game.
They push the boundaries of excellence in their sport and represent the best this country has to offer. They apply that same resolve to advocate for continued climate action. Our athlete's accomplishments, ethos and stories transcend political affiliation and bias. Get to know their passion for the outdoors—and what they're doing to save it.
Michelle Parker

Michelle started ski racing at Squaw Valley, California but switched over to freeskiing at the age of 15 to follow her real passion. She competed […]

Josh Jespersen

Born and raised in Pennsylvania among the rolling hills, and Amish folk in the Appalachian countryside, Josh learned to ski at Tussey Mountain outside of […]

Emily Harrington

Emily is a professional rock climber and adventurer with major accomplishments on the USA Climbing Team. She has 5 US national Sport Climbing Championships and […]

Mike Foote

Mike Foote is a mountain athlete living in Missoula, MT. He spends summers running ultra marathons in short shorts and winters competing in full spandex […]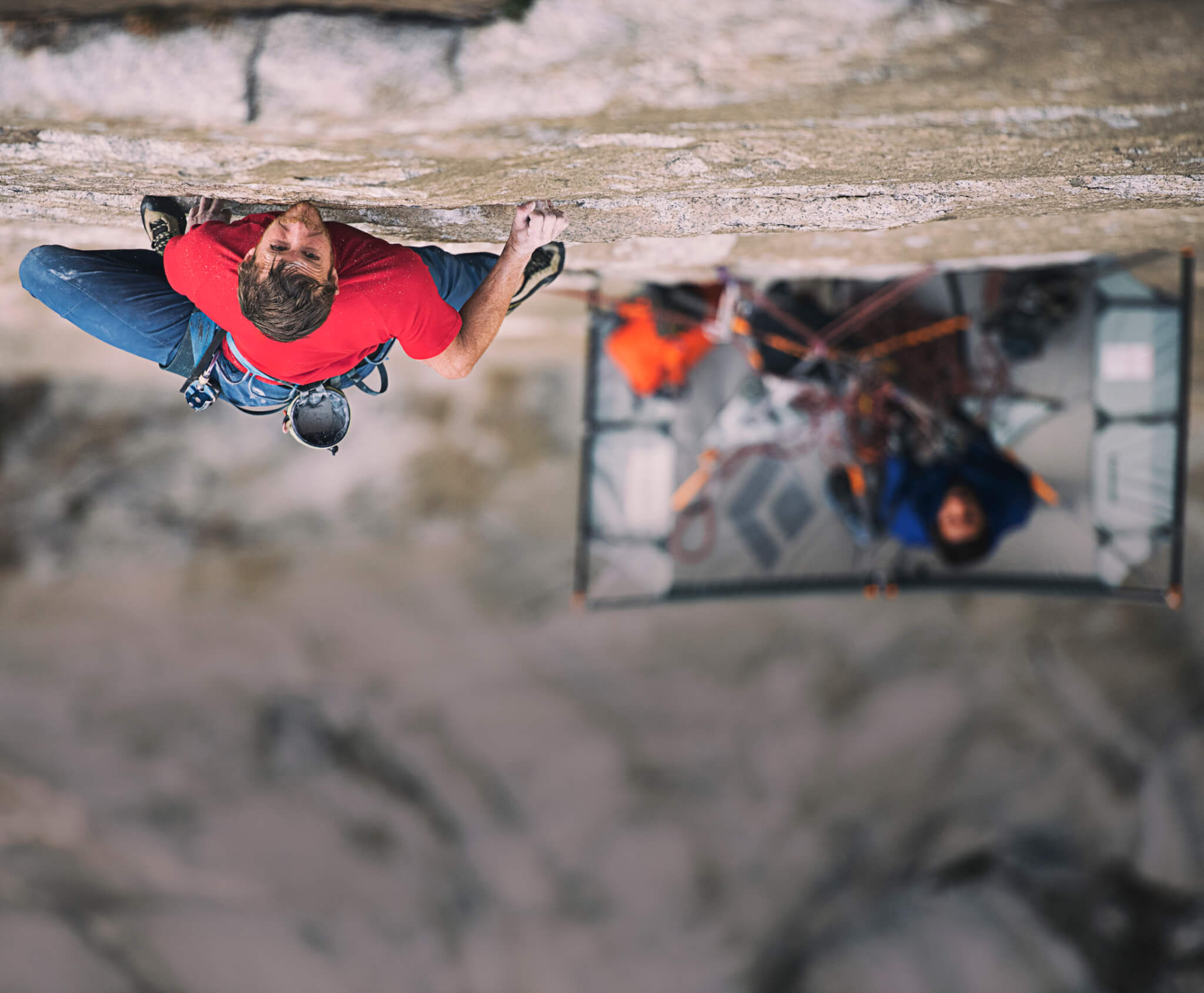 POW Climb is a unique division of the POW Alliance focused on engaging the climbing community in climate action.
By highlighting the climate impacts most relevant to climbers, POW Climb works to connect the climbing community with opportunities for advocacy and activism while amplifying the community's voice to affect systemic solutions to climate change.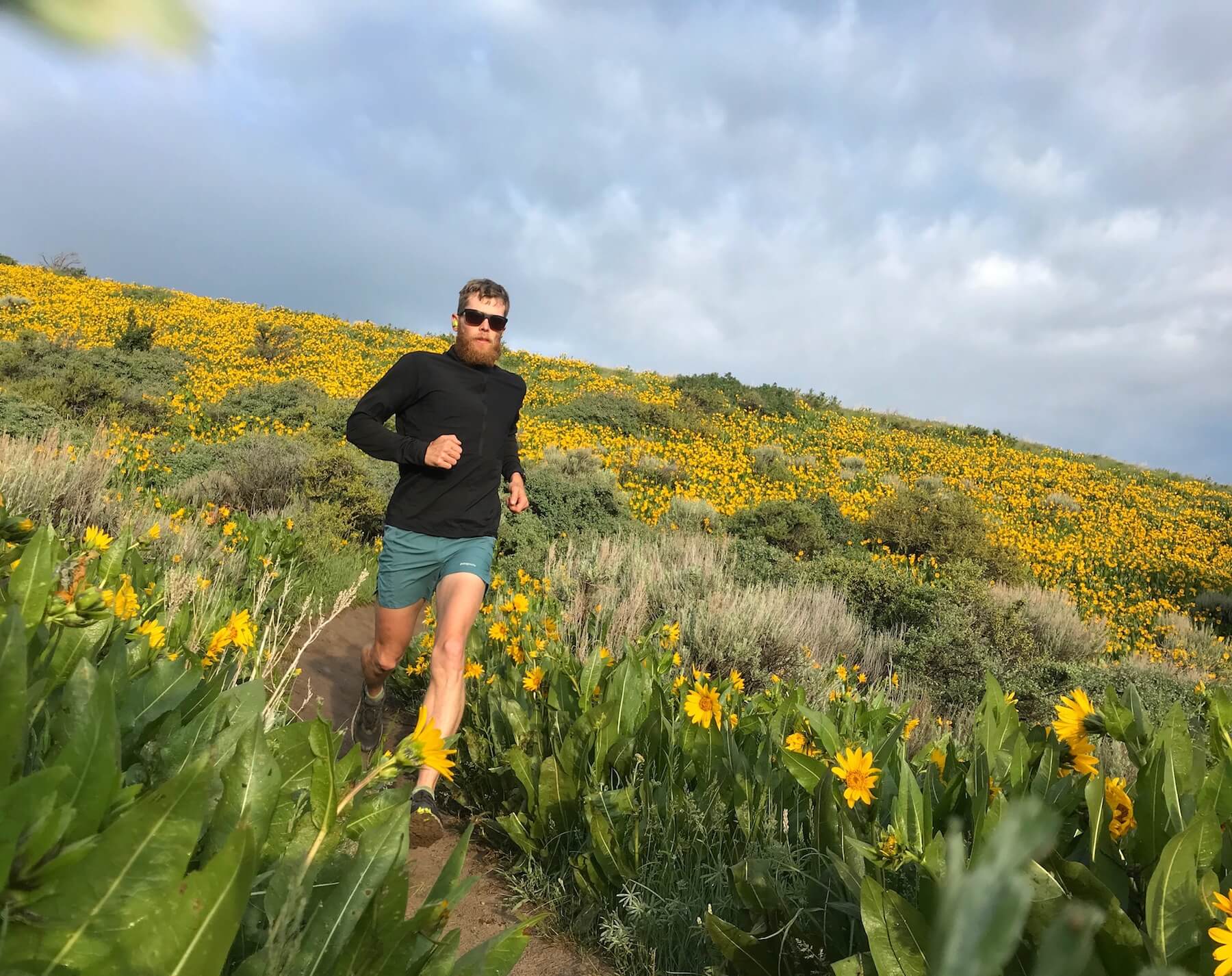 POW trail engages the trail running community in environmental action. As conservation issues including public lands, resource extraction, renewable energy, legislation and policy change, become increasingly complex particularly with how they all relate to climate change, POW trail unifies and amplifies the voice of the trail running community.
Professional Climber

Beth Rodden

Professional Snowboarder

Nick Russell

Professional Skier

Tobin Seagel

Professional Skier

Anna Segal

Professional Climber

Matt Segal

US Biathlon

Paul Schommer

Backcountry Snowboarder

Forrest Shearer

Professional Snowboarder

Griffin Siebert

Professional Snowboarder

Chanelle Sladics

Snowboarder

Megan Pischke

Professional Snowboarder

Mark Sollors

Polar Explorer

Doug Stoup

Professional Skier

Cody Townsend

8-time X Games Champion

Kaya Turski

Snowboarder

Leanne Pelosi

Professional Trail Runner

Stephanie Violett

Snowboarder

Sarka Pancochova

Ski Mountaineer

Hilaree Nelson

2X Olympic Gold Medalist

Seth Wescott

Professional Snowboarder

Alex Yoder

Filmaker + Snowboarder

Zeppelin Zeerip

Alpinist

Graham Zimmerman

Snowboarder

Iris Lazzareschi

Polar Adventurer

Eric Larsen

Ultrarunner

Anton Krupicka

Snowboarder

Sage Kotsenburg

Snowboarder

Jordie Karlinski

Snowboarder

Josh Jespersen

Ski Mountaineer

Caroline Gleich

Ultrarunner

Clare Gallagher

Snowboarder

Marie France-Roy

Professional Trail Runner

Mike Foote

Snowboarder

Kaitlyn Farrington

Snowboarder

Callan Chythlook-Sifsof

Skier

Sage Cattabriga-Alosa

Skier

David Carrier-Porcheron

Snowboarder

Kjersti Buaas

Mountain Biker

Casey Brown

Snowboarder

Gretchen Bleiler

Skier & Mountaineer

Adrian Ballinger

Freeskier

Ingrid Backstrom

Snowboarder

Jamie Anderson

Climber & Mountaineer

Conrad Anker
Turn Your Passion into Action
We believe in putting a price on carbon to reduce emissions, mitigate climate change and account for the actual costs.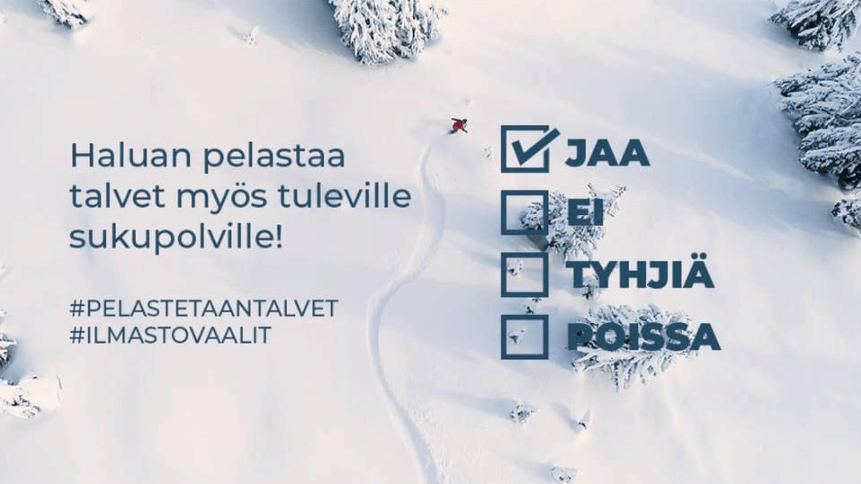 Jos unelmissasi siintää helpon, terveellisen ja luonnonläheisen arjen mahdollistava kotikunta, kannattaa jatkaa lukemista. POW:in viesti kuntavaalien alla on selvä: kesän kuntavaaleissa äänestämällä voimme ottaa...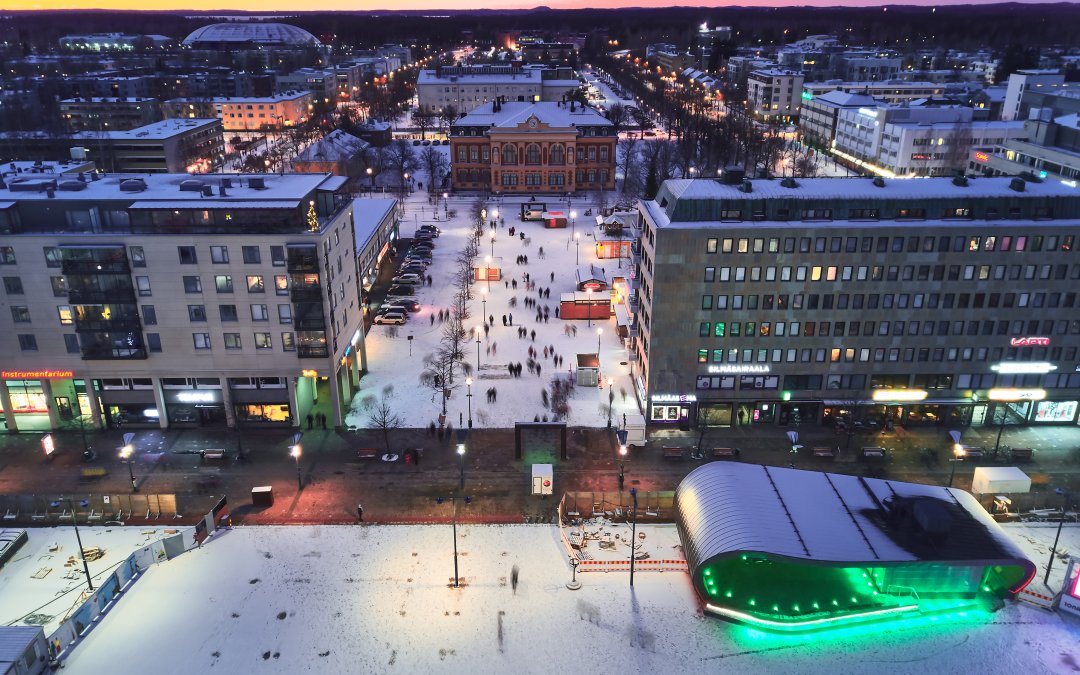 Kukapa olisi uskonut, että koronan keskellä vuonna 2021 juuri kuntapolitiikka on talviurheilijoiden mielen päällä. Kokoluokaltaan ilmastonmuutos on kriisi, jonka hillintä vaatii tuekseen niin pienet kuin suuret toimijat – siis myös talvien ystävät. Kesän kuntavaalit ovat jälleen yksi poliittisen vaikuttamisen paikka, johon POWin polullakin kannustetaan.